There's a 36-page dress code for Queen Elizabeth's favourite event, Royal Ascot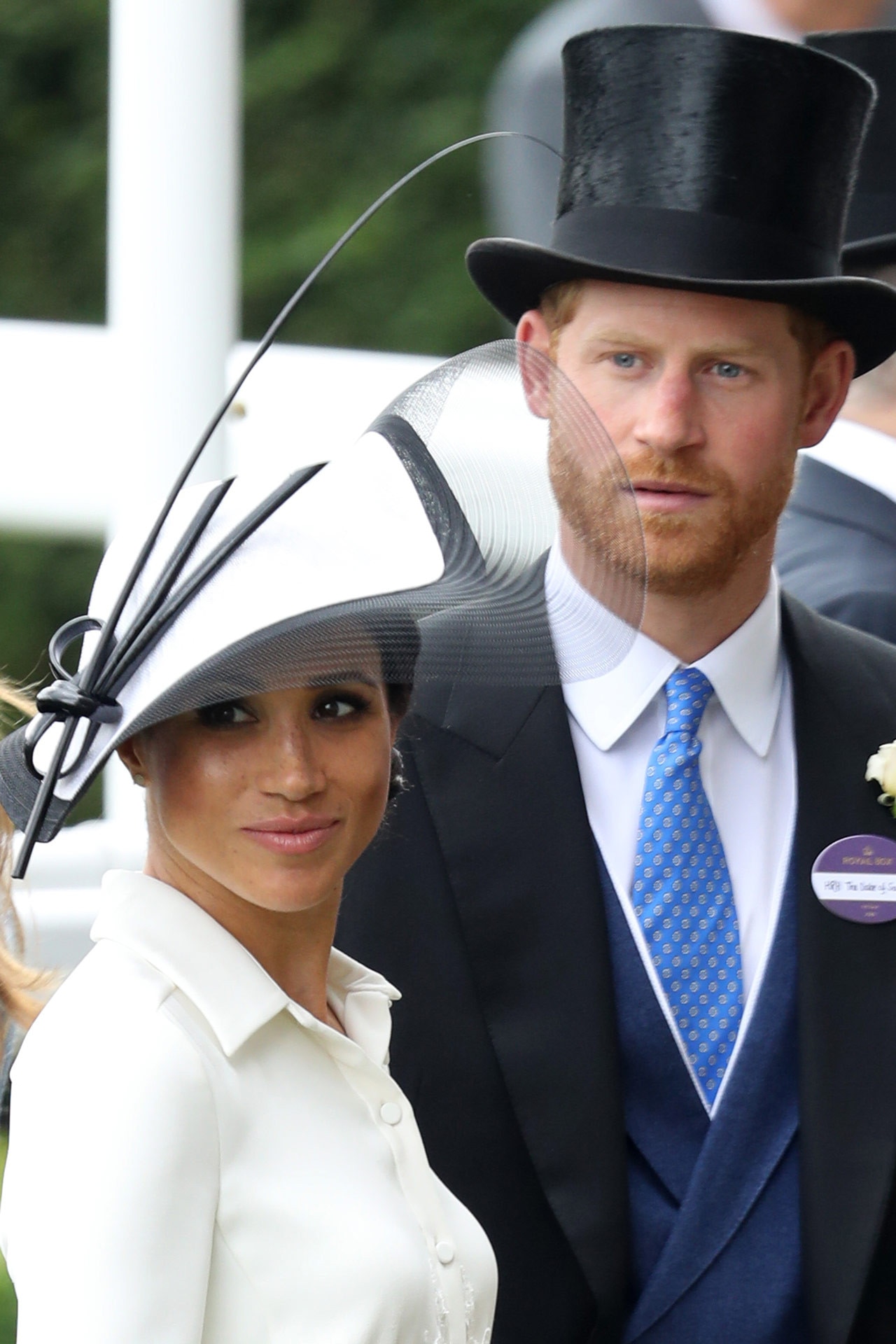 You've probably heard of Royal Ascot, the fancy, royal-approved horse races held annually in Ascot, Berkshire, England. In 2018, Royal Ascot made headlines because Meghan Markle attended her very first event as the Duchess of Sussex, complete in a Clare Waight Keller for Givenchy dress. Sure, there are horses, but Ascot is a fashion event in its own right–there's a strict style guide that is so comprehensive it reaches 36 pages–and for good reason. Royal experts say it's Queen Elizabeth's favourite event of the year, so why would you want to be caught off guard dressing against royal protocol? That's right, you wouldn't. Here, we've broken down the 36-page document so you're royally prepared.
The first thing to know about Royal Ascot is that they're moving with the times. In 2017, the powers that be deemed jumpsuits to be an acceptable form of attire for all enclosures. The liberation! Their style guide states: "Additions to the official dress code in 2018 makes socks a requirement for gentlemen and specific necklines detailed as acceptable, or not, across all enclosures." 
That leads us to the other important thing to note–there are several enclosures, each with their own dress code, meaning getting dressed for the event is so complex that you'll probably actually be grateful for all 36 pages, as they are completely necessary in order to decipher what to wear–and they come complete with pictures. 
The Royal Enclosure 
This invite-only enclosure is the most formal of them all, with women required to wear formal daywear and men required to wear either black or grey morning dress with a real-life top hat. For women, all dresses and skirts must fall just above the knee or longer, although trousers and jumpsuits must be full-length to the ankle. Dresses and tops must have straps of one inch or more and one must also wear a hat with a base of 10 centimetre or more in diameter. Don't even think of wearing a fascinator–you will regret it when you're relegated to the Windsor Enclosure like a mere peasant. 
Queen Anne Enclosure
Inside the Queen Anne Enclosure, one can bask in a comfortable dress that "befits a formal occasion"–as long as you heed the following warnings. A hat or headpiece must be worn at all times, while strapless or sheer dresses and tops are not permitted. "Please note our definition of strapless includes off the shoulder, bardot style and one shoulder dresses," states the dress code. Meanwhile, men must wear a full-length suit with a jacket and a tie. 
Village Enclosure
Similar to the Queen Anne enclosure in code, except that it's outdoors–"smaller hats or fascinators and wedges are recommended in place of larger hats or stilettos." Men are to wear a jacket, full-length trouser, collared shirt, tie and socks that cover the ankle. We're getting the vibe that it's really all about the socks for men–there really should not be a male ankle in sight.
Windsor Enclosure
The least formal of all, both men and women (who are permitted to wear a hat or fascinator) are reminded that they might still be in the line of sight of a royal with these sage words: "fancy dress, novelty and branded / promotional clothing are not allowed on site." Now, if you didn't already know that, we really recommend you read the full 36-page document here.
Source: https://www.vogue.com.au
---